CNC Bending
Our CNC press brakes offer 160 tonnes of high-precision folding power on sheet metal up to 3m in length and up to 12mm in thickness.
The very latest light guard safety technology allows us the peace of mind that high speed operation does not compromise on safety.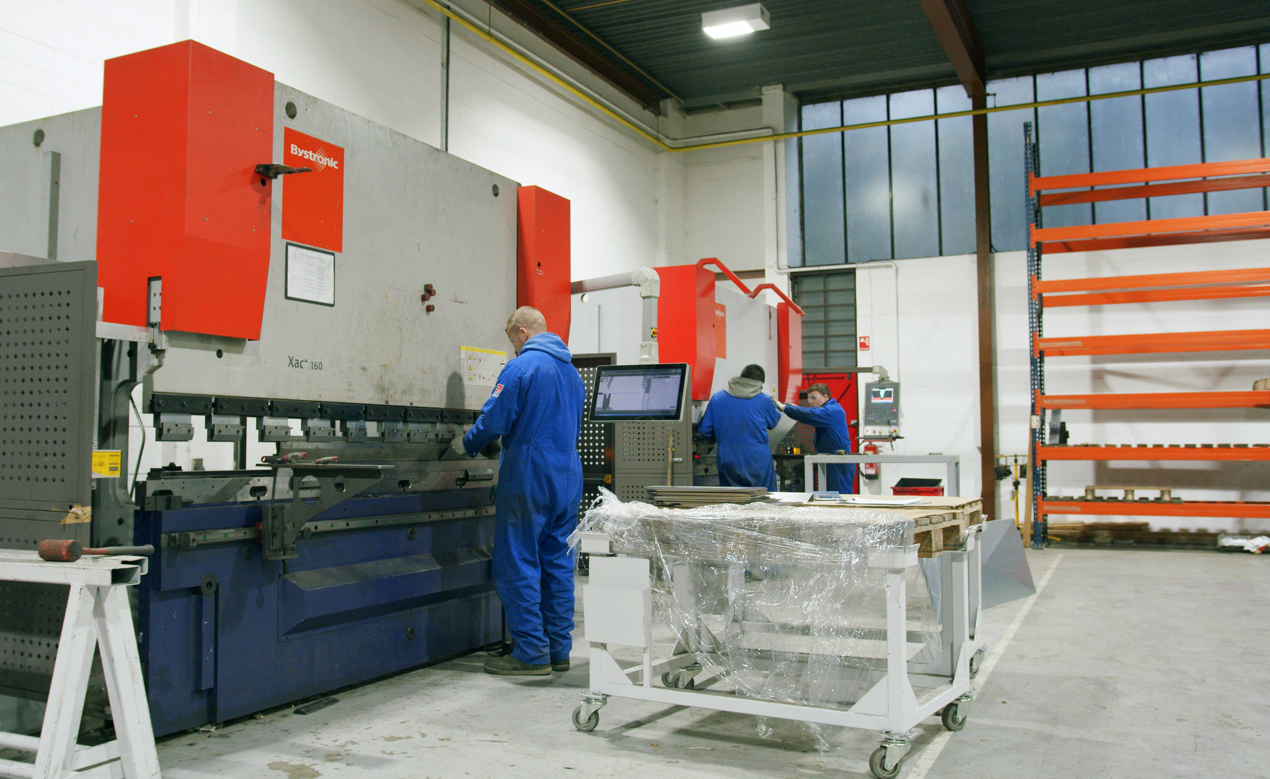 General Specification
Bystronic Xact Smart Press Brakes
160 tonne bending capacity
3100mm working area
Latest touch screen 3D CAD operating system
CNC backstop for high-speed, high-accuracy repeatability bending
High operational speed allowing increased batchwork efficiency
Fully integrated with our Bysoft software
Our machine's latest 3D touch screen and a Bysoft 7 programming software fully integrates with our CAD operating system, allowing us to programme future jobs whilst the press brake is in action.
The Xact's impressive range of features allows us to offer a highly competitive service on both batch work and small jobs.
+44 (0) 191 419 1001
Give us a call to discuss your requirements or to find out more about our services.