Sheetmetal and Fabrication
Through continual investment, innovative design, and a highly-skilled workforce, Almet offers a comprehensive, professional service to our wide-ranging customer base. Whether Blue Chip or local start-up, we provide our clients with unrivalled attention to detail, focusing on the automotive, yellow goods, and architectural metalwork sectors.
Our concept-to-completion offering begins with an initial consultation and a state-of-the-art 3D CAD/CAM design service.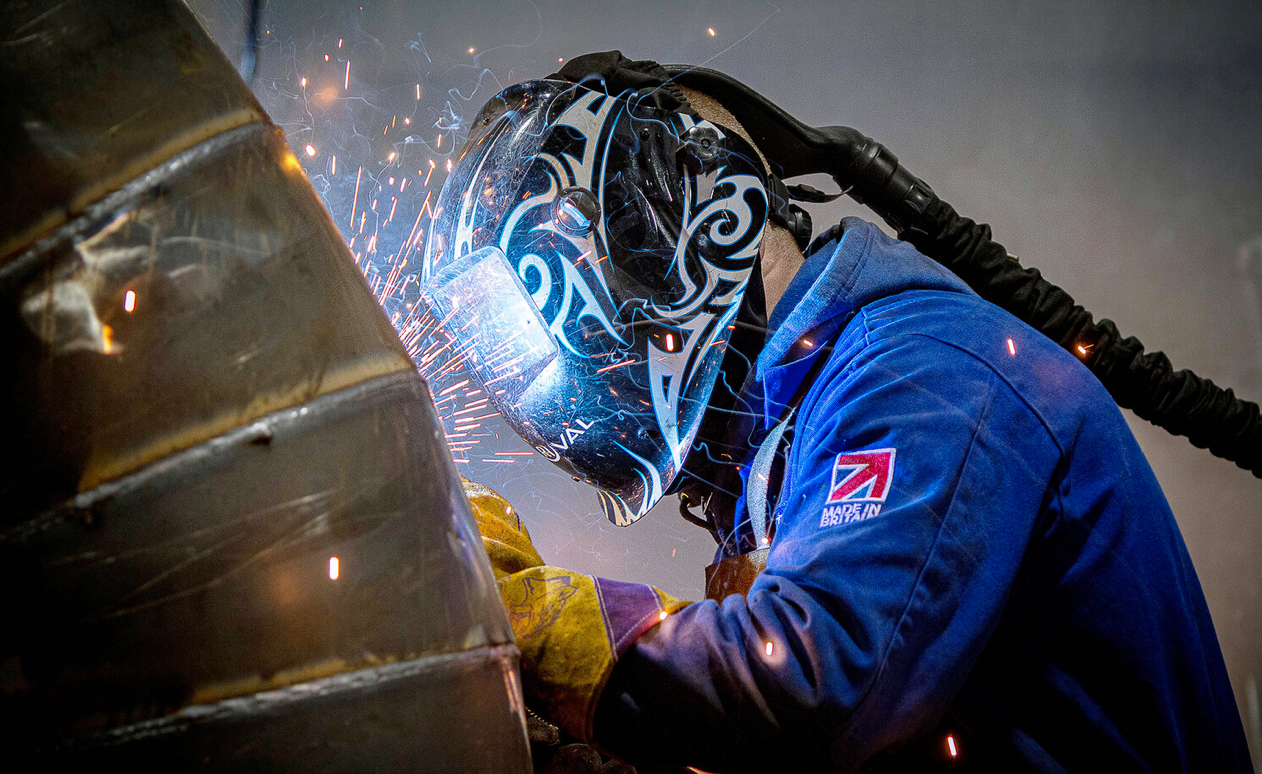 We streamline and economise our fabrication process through digital prototyping, before moving into the finishing stage where numerous wet and powder paint options are available. Our service extends to supplementary site installation and always includes for devoted after-care.
Alongside digital modelling, our specialities include general sheetmetal fabrication, laser cutting, precision CNC bending, batch production, and one-off prototyping.
Our specialities are:
Robotic and electrical enclosures
Customised stillages
Material handling
Architectural metalwork
AGVs
Staircases
Batch production
One-off bespoke solutions
Guards
Racks
General fabrication
Our 27,000 square foot premises hosts a comprehensive range of machinery:
LASER CUTTING – Our 10kw Bystronic machine cuts mild steel up to 25mm thick, stainless steel and aluminium up to 30mm thick, copper and brass up to 15mm thick.
WELDING – We offer MIG, TIG, MMA and stud welding of stainless steel, carbon steel, aluminium and brass.
BENDING – Our Bystronic Xact CNC presses offer high-precision bending of steel at thicknesses of up to 12mm and lengths of up to 3m.
SHEARING – Our hydraulic NC guillotine can shear steel sheet of 3m in width and 6.5mm in thickness.
FINISHING – We offer comprehensive wet spray, powder coating, stove enamelling and polishing facilities.
OTHER – Alongside our core offering, we provide semi-automatic drilling, sawing, plasma cutting, roll and forming.
+44 (0) 191 419 1001
Give us a call to discuss your requirements or to find out more about our services.