Proudly Manufactured in Britain
Welcome to Almet
Bespoke Sheetmetal Fabrication Services
Established in 1995, Almet has vast experience at the forefront of the fabrication industry.  We specialise in providing complete, bespoke engineering solutions, from design to manufacture, delivery and installation.  Our specialities include full 3D CAD/CAM digital prototyping, laser cutting, batch production, one-off bespoke solutions, precision bending, robotic enclosures, staircases, customised stillages, material handling and general fabrication.
What We Do
Our Services
Our continuous investment in the latest machinery ensures cost-effective manufacturing of both one-off prototypes and batch production jobs, a complete one-stop shop.
Our Expertise
Design Service
Our comprehensive service begins with a consultation. Our expert team can then undertake a site survey and provide a cost-effective quotation. We offer full 3D CAD/CAM design and digital prototyping services using the latest Autodesk Inventor software.
View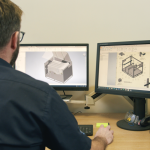 Our Expertise
Laser Profiling
Our state-of-the-art 10 KW BYSTAR fibre laser allows precision cutting of a range of sheet metals in thicknesses of up 30 mm, at a sheet size of up to 3m x 1.5m.
View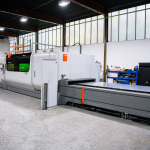 Our Expertise
CNC Bending
Our press brakes offer 160 tonnes of folding power over a 3m length, and can bend thicknesses of up to 12mm. They are equipped with the latest CNC software to deliver high-precision bending. 
View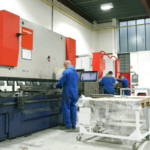 Our Expertise
Sheetmetal and Fabrication
Through continual investment, innovative design, and a highly-skilled workforce, Almet offers a comprehensive, professional service to our wide-ranging customer base.
View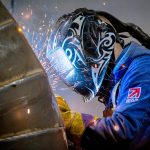 Our Expertise
Powder Coating
Our 4.5m oven offers quality coatings in both powder and wet paint. Stocking a vast collection of RAL colour epoxy coatings and zinc-enriched primers, we offer quick turnarounds and delivery options.
View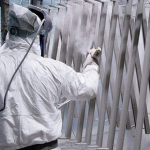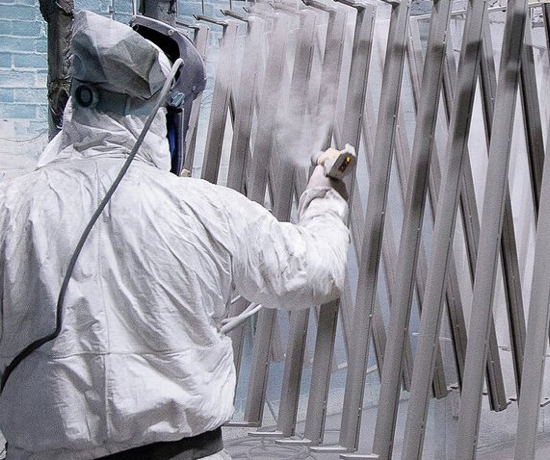 Our Expertise
Quality Policy
View
Our Expertise
Additional Facilities
We also offer services in shearing, semi-automatic drilling, sawing, and roll forming.
News Hub
Latest News, Jobs & Insights